24x7 Customer Care › › +91 8448845311, 9717514017

LogIn

›

New Customer Registration
Create an account to get started buy websites , mobile apps, etc much more »

Log In

Currency / ₹ INR
›

Language (ENGLISH)
›
Current Selected:
ENGLISH
SELECT LANGUAGE
Search
›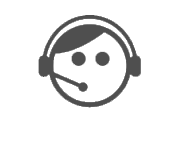 Live Chat
Website Hosting (F & Q) ?
Home
Frequently & Questions
Website Hosting (F & Q) ?
How do I transfer my Web pages to your server ?

If you've built your website in a HTML editor, like Dreamweaver or Microsoft Expression Studio, you have to upload your website files via FTP (File Transfer Protocol).

How does Web Hosting work ?

Once you purchase a Web hosting plan, Ginger Domain stores your site on one of our servers and assigns it a unique DNS. The DNS serves as the address that allows people around the world to find and view your website. This unique address is required in order for people to view your site.

If I already have a website, can I transfer it to your Web hosting ?

Moving your website to Ginger Domain is a simple process. If you have access to your existing website files, you can upload them through via an FTP client. If you don't have a current copy of your website, you should be able to request one from your current website hosting provider.

What kind of Web Hosting do I need ?

We offer both Windows and Linux hosting. Which one you need depends on what you want to do with your site, like whether you want to create a shopping cart, blog or podcast with a specific Web application. If you're not sure if you need Windows or Linux, you can always call Ginger Domain's hosting support team. We're here to help 24x7.