24x7 Customer Care › › +91 8448845311, 9717514017

LogIn

›

New Customer Registration
Create an account to get started buy websites , mobile apps, etc much more »

Log In

Currency / ₹ INR
›

Language (ENGLISH)
›
Current Selected:
ENGLISH
SELECT LANGUAGE
Search
›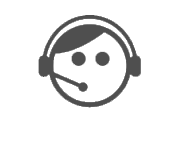 Live Chat
Domain Name (F & Q) ?
Home
Frequently & Questions
Domain Name (F & Q) ?
I need to register a domain for lifetime. Can I do it ?

No. You can book a particular domain for maximum 10 yrs. And you need to renew the domain as per the renewal date.

What is a domain name ?

A domain name is the web address with which people can locate your web page on the internet.
For example: sitevela.com is a domain name.

Why does the domain I search for show up as "unavailable" ?

There are multiple reasons why a domain name availability check can return as "unavailable", including but not limited to

(i) ICANN may have designated the domain name as unavailable for registration due to name server collision;
(ii) the domain name may be designated as a premium domain name by the applicable registry so that it falls outside of standard pre-registration pricing;
(iii) the domain name may be held by the registry for its own use or other purposes; or
(iv) a domain name may have been already registered during a previous phase.