24x7 Customer Care › › +91 8448845311, 9717514017

LogIn

›

New Customer Registration
Create an account to get started buy websites , mobile apps, etc much more »

Log In

Currency / ₹ INR
›

Language (ENGLISH)
›
Current Selected:
ENGLISH
SELECT LANGUAGE
Search
›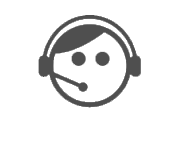 Live Chat
Design (F & Q) ?
Home
Frequently & Questions
Design (F & Q) ?
What Is Design?

Our Company Has a Vision, a Vision that sees every young man of this nation self dependent.



What have observed in our country is that the had of the family earns and every other member is dependent on his/her earnings for their daily needs.
sometimes the earnings he/she makes is not enough to provide the necessities for each and every member of the family.



when compared to the other developed nations the scenario is quite different.
There the youngsters earn their pocket money while studying.
They do part time jobs at pubs, malls, restraunts.
Not only that they also get self employed by creating websites, making videos etc.



In the country we live, the children are totally dependent on their parents for their financial aids, their wishes and their needs. some of them do want to lend them a helping hand but they don't get the platform to shine. This is where our company come in .
We can give you the platform where you can work part time and earn a decent amount of money.
Such an opportunity is hard to come by these days.
Don't waste any more time than you already have.
join us and be your master.



More About Company....